A lighting that dramatizes a small statue of philosophers
Philosophers statue lost in a Brussels house entrance
An older couple came to see me with a photo of a small statue and asked me how to light it up?
This statue represents philosophers and this couple want to give them life in the evening.
Choice of NEVE luminaire
To give movement to the statue and to highlight it, the NEVE luminaire, cold white was chosen to give light from the bottom. This luminaire offers a cold light at 5000K ° with LEDs.
Reference  : 180332-BW-F 
300 g       (L x l x h) 21 x 5x 7 cm
Color :  White/Black
Material: Aluminium and wood
Luminaire is connected to a wall socket 2pin eu
Light source: Led
Energy label:  : A++
230 Volts AC  1100 lumen   9 watts   5000°K  IP54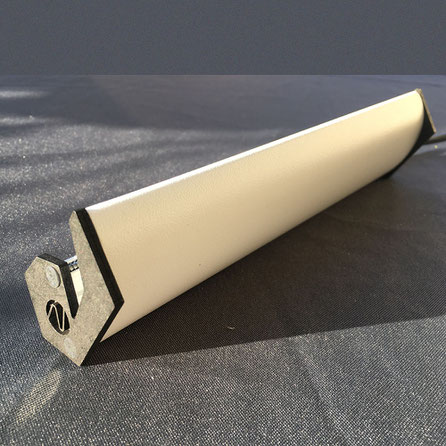 Placement of the NEVE luminaire
The statue is on a piece of furniture 70 cm high. The bronze statue is 12cm high, 30cm wide and 20c deep. 
The NEVE luminaire is placed at the bottom where a setting on the distance with the statue has been made to give the most dramatic 
Result: philosophers who come alive as in the theater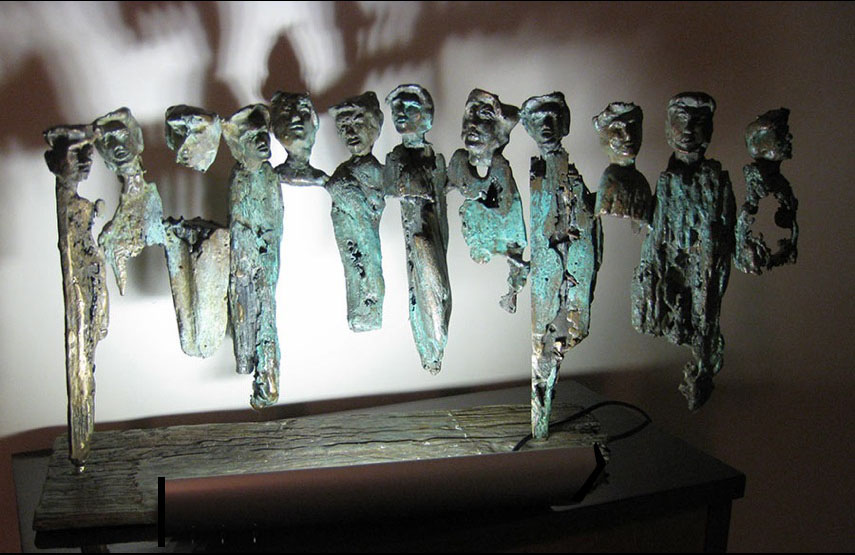 From a statue lost in a corner, with the placement at its foot of the NEVE luminary, we find a group of philosophers who set themselves in motion and live in the evening.
Interested by the NEVE luminaire?
Was this article helpful? Leave me a comment and feel free to share it!