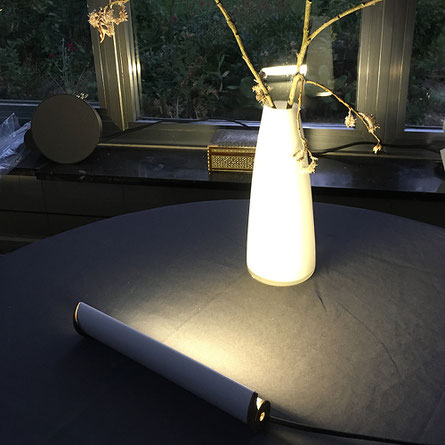 Effet de l'expérience :
Par ce luminaire discret, nous avons une lumière de couleur ivoire qui vient par le bas pour éclairer un objet ou un coin. Cela donne un point lumineux doux à couleur ivoire dans la pièce.
Luminaire :
AVORIO est un luminaire LED compact posé sur un plan de travail, à terre ou sur une étagère qui diffuse vers le haut une lumière douce et un mélange de blanc froid et blanc chaud. 
Référence  : 180310-WG-F 
300 g       (L x l x h) 21 x 5x 7 cm
Couleur :  Blanc/Or
Matériau  : Aluminium et bois  
Luminaire se raccorde sur une prise murale 2pin eu
Source de lumière : Led 
Étiquette énergie  : A++
230 Volts AC  1000 lumen   9 watts   4000°K  IP54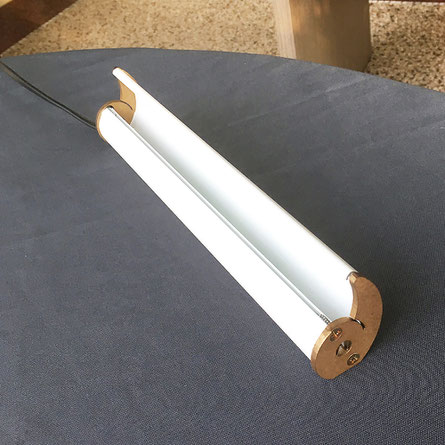 Luminaire pour :
It is an ideal luminaire to light down a statue or to give atmosphere light in a room.
Cet article vous a plu ?
Partagez-le sur Facebook et sur Twitter ou laissez-moi un commentaire.